You can assign tasks to multiple users and/or groups. Assigning tasks shows your users what they should be working on. It also allows you to track their progress.
There are two ways to assign tasks.
Checklist Task Assignments - You can assign tasks from within your checklists. These assignments are only applicable to the checklist from which the assignment was made.
Template Task Assignments - You can assign tasks from within your templates. These assignments are then automatically created for you in every checklist instance that is derived from your template.
In this topic we are focusing on Template Task Assignments.
Assigning a Task
Open the template and select the task you want to assign in the tasks list.
A toolbar is displayed at the top of the task content area. From this toolbar click the green 'Assign' button.
A popup form will be displayed. Click on the drop down and a list of users and groups will appear.
From this drop down you can click on the users and groups you want to assign the task to.
A tick will appear next to the name of each user and/or group you have selected. You can assign a task as many users and/or groups as you want.
Below the drop down control is a checkbox that allows you to specify whether the task can only be completed by assignees. If this option is selected the task will be greyed out to any user that is not assigned to the task. The task name will still be visible but the content will be hidden and the checkbox will be disabled.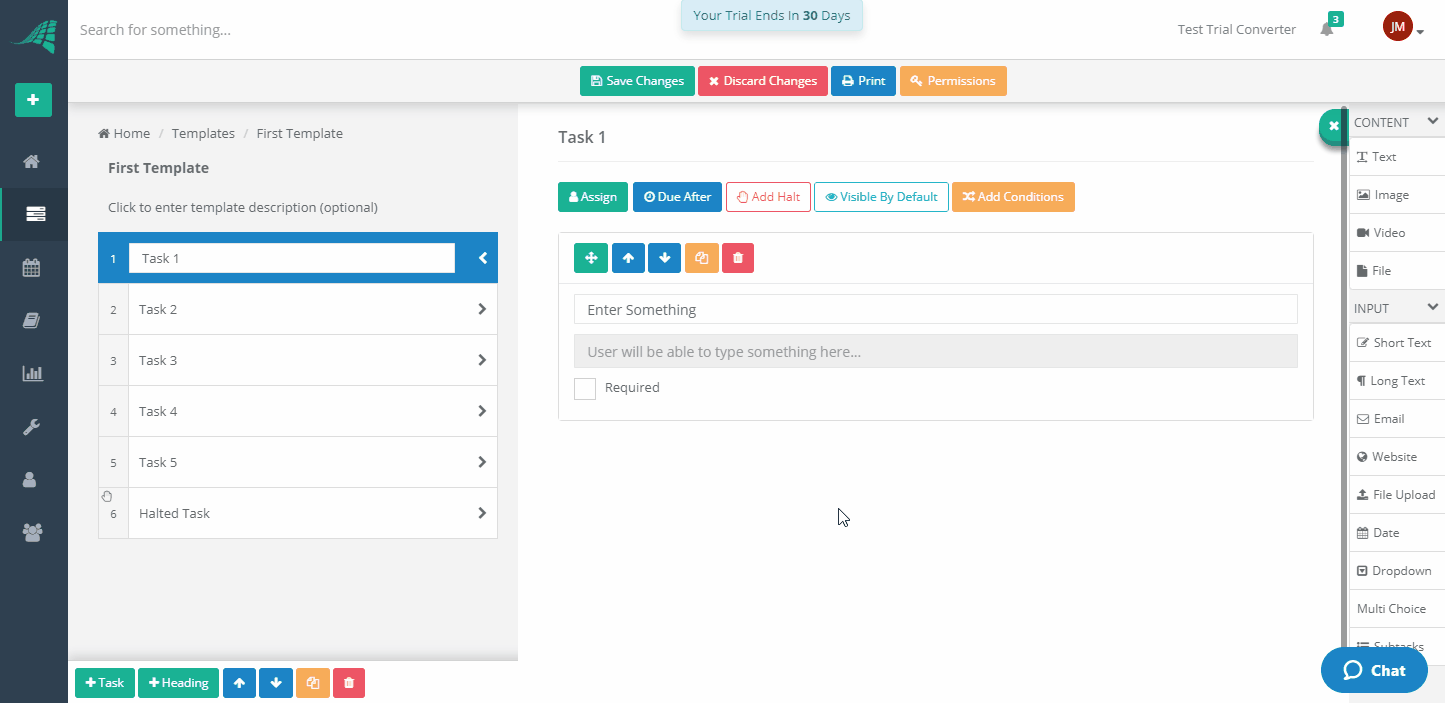 Unassigning a Task
You can unassign a task in the same way, but instead of selecting the users and/or groups from the drop down, you will need to unselect them so that the tick is removed next to their name.
How Assignments Are Displayed
Assignments are shown next to the task name in the tasks list.
If a task is assigned to a single user or group, the avatar for that user or group is displayed.

If a task is assigned to multiple users and/or groups a multi-avatar is shown with the number of assignees displayed next to it.

You can hover over the avatar to display the full details of the assignees. This includes the type of assignment (exclusive or normal) and the name of each assignee.