To save your template click on the Save button at the top of the Template Designer page.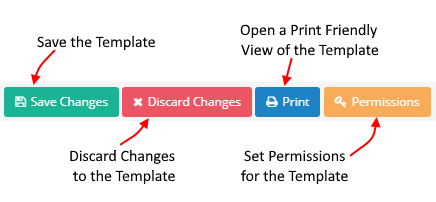 Versioning
Every time you save your template a new version is created. You can easily view previous versions of your template and revert back if required.
You can find out more about this in the topic 'Template Version History'.